30 Most Popular Bookstagram Hashtags to Increase Your Followers – Increasing the number of followers has become one of my concerns when bookstagramming. Even though so many people don't really care about it, but I do. For me personally, followers are special people in this community. Followers are valuable asset and we do need to support each other, don't we?
However, the thing is, how to gain more followers of our Bookstagram? Well, I'm gonna write a special post about it but one secret I can tell to you is… using hashtag(s).
If you want people to find your photos or account so easily, just post regularly and add some hashtags in caption or the comment section. Currently, you can add up to 60 hashtags per photo or video. Yes, 60, not only 30.
Read also: 15 Rupi Kaur Powerful Quotes Every Girl Needs to Read
How it works? First, post your photo or video, including the caption. Done. Second, put the first 30 hashtags on your comment section. After that, edit your original caption and add 30 more hashtags. Congratulations! You have 60 tags right now! You can increase your followers now!
Anyway, there's a thing that annoys me a little bit. Please use relevant hashtags for each post so you're not gonna violate the community guidelines. For example, you've just posted a photo of yourself smiling to your followers or viewers. Then you write #like4likes, #foodporn, #traveling, #follow4follow, #hypebeast, or any unrelated tags only to get notice or bunch of likes as those tags are so popular.
Read also: 7 Benda yang Bisa Kamu Jadikan Pembatas Buku
So, for your Bookstagram account, what hashtags you should add? So these are 30 hashtags I usually use when publishing new photos on my feed. Maybe you'd like to try them, too.
30+ Most Popular Bookstagram Hashtags to Increase Your Followers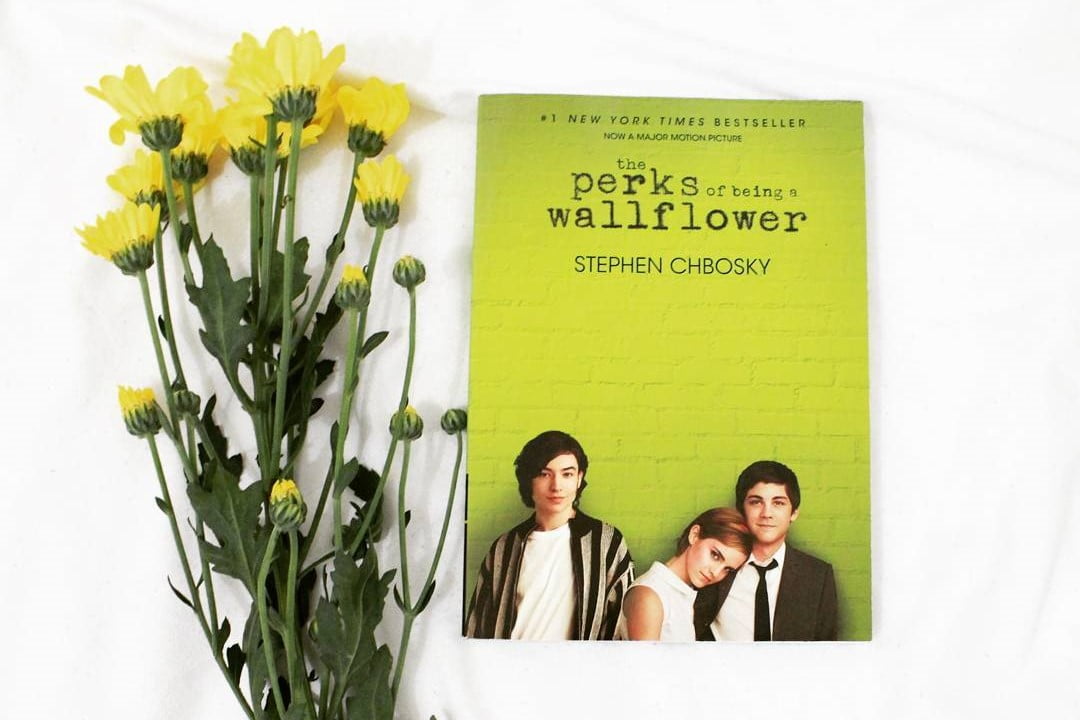 #Bookstagramfeature — Using this hashtag means you allow the person/people behind @bookstagramfeatures to repost your photo. This account has more than 150k followers and I think this is a great platform to increase your exposure. When this account reposts our photo, they will mention and tag us so that another users will find our account so easily.
#Bookstagrammer — Showing that you have an account filled with photos of books and stuff.
#Bibliophhile — Exactly what you'd think it is.
#Bookish — More of the same.
#Bookworm, #booknerd, #bookaholic, #bookaddict  — Reading book is the greatest pleasure, right? You'll never be able to stay away from books.
#Bookblogger — You're not only a bookstagrammer, but also a book blogger. Don't forget to ask them to visit or follow our blog.
#Booktube or #Booktuber — Perhaps, YouTube videos is the best medium to share everything about books.
#Bookmail — Many bookworm say, bookmail is the best mail in the world. Well, it's true. This hashtag used to show that you've just received bookmail and it's great to do unboxing as well.
#BookHaul — Displaying books recently purchased.
#BookMerch — Photos of books and its merchandises, such as bookmarks, mugs, pillow, pins, and so on.
#Bookphotography — Gain your creativity in taking photos of books and catch other Bookstagrammers' attention. So, you can increase your followers.
#Currentlyreading or #AmReading — Share what you're reading to another readers. Do you recommend the book?
#ReadingTime — Inviting people to read more and more.
#ILoveBooks — Everyone does.
#Shelfie or #Bookshelf — People will use this hashtag not for their selfies, but for the pictures of their bookshelf.
#ShelfieSunday — You're posting photo of your bookshelf on Sunday.
#LibraryofBookstagram — Photos of your books, bookshelf, or other stuffs. Well, I imagine that I have a giant library in my future home.
#IReadYA — If you read young adult books or your photos contain this genre, then you can use one of most popular bookstagram hashtags.
#BooksforClothes — This one of most popular bookstagram hashtags was created by @bookishbronte, a very creative and inspiring bookstagrammer. This simply shows that you change your clothes with books or book pages.
#BookRecommendations — Share anything to your followers and prove that you have a good taste in books.
#BookFlatlay — Photos of books and other related stuffs arranged or styled on a flat surface, such as your table or bed.
#PrelovedBooks — Planning to sell your books? This tag may help.
#EpicReads — You can find so many beautiful books, also book culture.
#Booknookstagram — Tell your followers about favorite book nook or your favorite place to read books.
#Booksofinstagram, #Instabooks, #Igreads — Instagram and books and everything. These three can help to increase your followers.
#Bookish_Indonesia — If you're Indonesia Bookstagrammers, just use this hashtag to make your account easy to find.
#Indoreadgram — This is a sustainable campaign of reading books, especially in Indonesia. This campaign was created by @indoreadgram. Have you followed this account?
#(Your username) — I usually write #sintiawithbooks when hosting a giveaway. Maybe you can use this tag for your branding as well.
#(Book Title) — You can simply write the book title, such as #MilkandHoney, #LoveSimon, #HarryPotter, and so on.
#(Author's name) — Who's your favorite author? Tell the world.
That's it! Hopefully, these 30+ most popular bookstagram hashtags can help you to increase your followers. Remember, our followers are our asset. We have to maintain them and also gain their trusts. Have a great day and happy Bookstagramming!
---
LET'S READ ANOTHER ARTICLES ABOUT BOOKS:
Q&A: 15 Fun Facts about Me and My Bookstagram @sintiawithbooks
1. 5 Rekomendasi Toko Buku Favorit Buat Beli Buku Online
2. Apa Itu Bookstagram dan Bagaimana Cara Membuatnya?
3. Apa Itu Books Aficionado?
4. Pengalaman Mengirim Buku Gratis Lewat Kantor Pos Setiap Tanggal 17
5. 11 Most Creative Bookstagrammers to Follow in 2018
6. 30 Bookstagram Terms You Should Know
7. 20 Inspirasi Rainbow Bookshelf di Bookstagram yang Bikin Betah Baca Buku Seharian
8. Pengalaman Borong Buku di Big Bad Wolf Jakarta (Bonus: 5 Tips Biar Enggak Kalap)
9. 5 Buku Favorit yang Bikin Saya Jatuh Cinta dengan Dunia Anak-anak
10. Rainbow Bookshelf: Menata Buku-buku pada Rak Seperti Warna Pelangi
11. 5 Teknik Meningkatkan Engagement Bookstagram Lewat Pemberian Komentar
12. 7 Tips Meningkatkan Follower Bookstagram untuk Pemula
13. 15 Rupi Kaur Powerful Quotes Every Girl Needs to Read
14. 3 Penulis Teenlit Favorit yang Novelnya Bikin Kangen Masa SMA
15. [BOOK REVIEW] Gadis Daun Jeruk, Si Pengingat Mimpi
16. 7 Benda yang Bisa Kamu Jadikan Pembatas Buku