50 Most Popular Bookstagram Hashtags to Increase Your Followers – Increasing the number of followers has become one of my concerns when bookstagramming. Even though so many people don't really care about it, but I honestly do.
For me personally, followers are special people in this community. Followers are valuable asset and we do need to support each other, don't we? However, the thing is, how to gain more followers of our Bookstagram? Well, I'm gonna write a special post about it but one secret I can tell to you is… using hashtag(s).
If you want people to find your photos or account so easily, just post regularly and add some hashtags in caption or the comment section.
Anyway, there's a thing that annoys me a little bit. Please use relevant hashtags for each post so you're not gonna violate the community guidelines.
For example, you've just posted a photo of yourself smiling to your followers or viewers. Then you write #like4likes, #foodporn, #traveling, #follow4follow, #hypebeast, or any unrelated tags only to get notice or bunch of likes as those tags are so popular.
Read also: 7 Benda yang Bisa Kamu Jadikan Pembatas Buku
So, for your Bookstagram account, what hashtags you should add? So, these are 50 most popular bookstagram hashtags I usually use when publishing new photos on my feed. Maybe you'd like to try them, too.
50+ Most Popular Bookstagram Hashtags to Increase Your Followers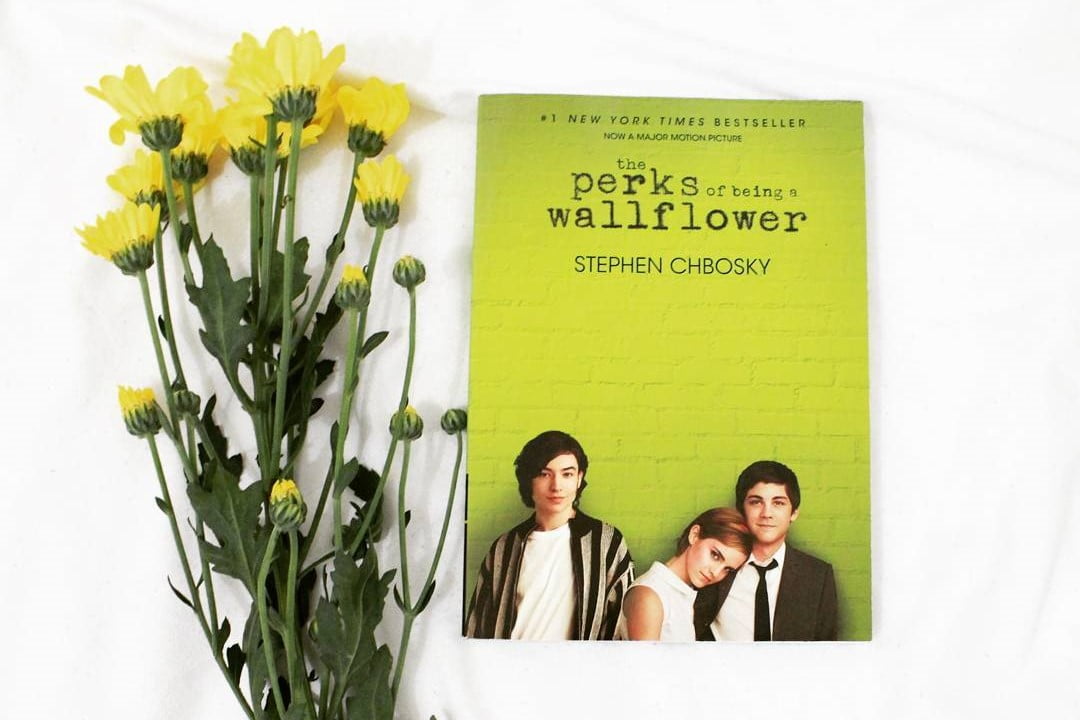 #Bookstagramfeature — Using this hashtag means you allow the person/people behind @bookstagramfeatures to repost your photo. This account has more than 150k followers (upss sorry, I think this account has been hacked) and I think this is a great platform to increase your exposure. When this account reposts our photo, they will mention and tag us so that another users will find our account so easily.
#Bookstagram, #Bookstagrammer, #HumansofBookstagram — Showing that you have an account filled with photos of books and stuff.
#Bibliophhile — Exactly what you'd think it is.
#Bookish — More of the same.
#Bookishgirl — Showing that you're a girl who in loves in reading.
#Bookishfeatures, #bookstafeatures, #Bookwormfeatures —  Actually it is the same like hashtag number 1, but anyway, you can search these 2 hashtags if you want to explore more aesthetically-pleasing bookish photos.
#Bookphotography — If you're a creative junkie and interested in book photography, you may use this hashtag.
#Bookworm, #booknerd, #bookaholic, #bookaddict, #booknerdigans, #bookobsessed — Reading book is the greatest pleasure, right? You'll never be able to stay away from books.
#Bookblogger — You're not only a bookstagrammer, but also a book blogger. Don't forget to ask them to visit or follow our blog.
#Bookreviewer — Wanna share your book review to others, discuss it, or maybe fangirling together?
#Booktube or #Booktuber — Perhaps, YouTube videos is the best medium to share everything about books.
#Bookmail — Many bookworms say, bookmail is the best mail in the world. Well, it's true. This hashtag used to show that you've just received bookmail and it's great to do unboxing as well.
#BookHaul — Displaying books recently purchased.
#BookMerch — Photos of books and its merchandises, such as bookmarks, mugs, pillow, pins, and so on.
#Bookphotography — Gain your creativity in taking photos of books and catch other Bookstagrammers' attention. So, you can increase your followers.
#Currentlyreading or #AmReading — Share what you're reading to another readers. Do you recommend the book?
#ReadingTime — Inviting people to read more and more.
#ILoveBooks — Everyone does.
#Shelfie, #Bookshelf, #Shelfjoy — People will use this hashtag not for their selfies, but for the pictures of their bookshelf.
#ShelfieSunday — You're posting photo of your bookshelf on Sunday.
#LibraryofBookstagram — Photos of your books, bookshelf, or other stuffs. Well, I imagine that I have a giant library in my future home.
#IReadYA — If you read young adult books or your photos contain this genre, then you can use one of most popular bookstagram hashtags.
#BooksforClothes — This one of most popular bookstagram hashtags was created by @frombeewithlove, a very creative and inspiring bookstagrammer. This simply shows that you change your clothes with books or book pages.
#BookRecommendations — Share anything to your followers and prove that you have a good taste in books.
#BookFlatlay — Photos of books and other related stuffs arranged or styled on a flat surface, such as your table or bed.
#PrelovedBooks — Planning to sell your books? This tag may help.
#EpicReads — You can find so many beautiful books, also book culture.
#Booknookstagram — Tell your followers about favorite book nook or your favorite place to read books.
#Booksofinstagram, #Instabooks, #Igreads — Instagram and books and everything. These three can help to increase your followers.
#Bookish_Indonesia, #BookstagramIndonesia — If you're Indonesian Bookstagrammers, just use this hashtag to make your account easy to find.
#Indoreadgram — This is a sustainable campaign of reading books, especially in Indonesia. This campaign was created by @indoreadgram. Have you followed this account?
#Prettybookplaces — You'll be able to see some magnificent libraries or local bookshops in the world by exploring this hashtag. This is one of my favorite bookstagram hashtags!
#BDLoves — A unique hashtag created by Book Depository. If you wanna get featured on Book Depository account and increase your chance to gain more followers, you may consider this one.
#BecauseofReading —Convince the world why you love reading so much.
#Riotgrams — Get your content to be reposted by @bookriot.
#ReadingisMagic — Don't you believe that?
#(Your username) — I usually write #sintiawithbooks when hosting a giveaway. Maybe you can use this tag for your branding as well.
#(Book Title) — You can simply write the book title, such as #MilkandHoney, #LoveSimon, #HarryPotter, and so on.
#(Author's name) — Who's your favorite author? Tell the world.
That's it! Hopefully, these 50+ most popular bookstagram hashtags can help you to increase your followers. Remember, our followers are our asset. We have to maintain them and also gain their trusts. Have a great day and happy Bookstagramming!
---
Wanna read another great bookish articles?
Q&A: 15 Fun Facts about Me and My Bookstagram @sintiawithbooks
1. 12 Rekomendasi Toko Buku Favorit Buat Beli Buku Online
2. Apa Itu Bookstagram dan Bagaimana Cara Membuatnya?
3. Apa Itu Books Aficionado?
4. Q&A: 15 Fun Facts about Me and My Bookstagram @sintiawithbooks
5. 7 Tips Meningkatkan Follower Bookstagram untuk Pemula
6. 30 Bookstagram Terms You Should Know
7. 20 Inspirasi Rainbow Bookshelf di Bookstagram yang Bikin Betah Baca Buku Seharian
8. Pengalaman Borong Buku dan Panduan Lengkap ke Big Bad Wolf Jakarta
9. 5 Buku Favorit yang Bikin Saya Jatuh Cinta dengan Dunia Anak-anak
10. Rainbow Bookshelf: Menata Buku-buku pada Rak Seperti Warna Pelangi
11. 8 Teknik Meningkatkan Engagement Bookstagram
12. 50+ Most Popular Bookstagram Hashtags to Increase Your Followers
13. 15 Rupi Kaur Powerful Quotes Every Girl Needs to Read
14. 15 Akun Bookstagram Indonesia Terfavorit, Sudah Follow Belum?
15. 3 Penulis Teenlit yang Novelnya Bikin Kangen Masa SMA
16. 7 Benda yang Bisa Kamu Jadikan Pembatas Buku
17. Pengalaman Mengirim Buku Gratis Lewat Kantor Pos Setiap Tanggal 17
18. 11 Most Creative Bookstagrammer to Follow in 2018
19. Asyiknya Belanja Buku di Periplus, Toko Buku Impor Langganan
20. [BOOK REVIEW] Gadis Daun Jeruk Karya Rinda Maria Gempita
21. 17 Rekomendasi Buku di POST Bookshop Pasar Santa
22. [BOOKSTAGRAM TIPS] Memotret Buku dengan Kamera HP atau Kamera DSLR?
23. [EKSKLUSIF] Bab Pertama Novel The Perfect Catch Karya Chocola
24. [BOOK REVIEW] Na Willa: Serial Catatan Kemarin Karya Reda Gaudiamo
25. 7 Properti untuk Bookstagram Biar Foto Makin Keren
26. 7 Cara Memfoto Buku untuk Bookstagram
27. Pengalaman Membeli Buku di POST Bookshop Pasar Santa
28. Pengalaman Beli Buku di Grobmart untuk Pertama Kalinya
29. [BOOK REVIEW] Aku, Meps, dan Beps Karya Soca Sobhita dan Reda Gaudiamo
30. Bagaimana Cara Menulis Caption untuk Bookstagram?
31. [BOOK REVIEW] The Stories of Choo Choo: You're Not as Alone as You Think Karya Citra Marina
32. [BOOK REVIEW] Nanti Kita Cerita Tentang Hari Ini Karya Marchella FP
33. 10 Kutipan Terbaik dari Buku NKCTHI Karya Marchella FP
34. [BOOK REVIEW] Things & Thoughts I Drew When I was Bored Karya Naela Ali
35. [BOOK REVIEW] Milk and Honey Karya Rupi Kaur Versi Bahasa Indonesia
36. [BOOK REVIEW] Off the Record Karya Ria SW
37. 17 Ide Foto Bookstagram Bertema Natal yang Bisa Kamu Tiru
38. Cara Mudah Menemukan Buku yang Sedang Diskon di Toko Online
39. Berkunjung ke Perpustakaan Nasional RI, Perpustakaan Tertinggi di Dunia
40. Akhir Pekan Produktif di Haru Bookstore Gading Serpong
41. Mudahnya Beli Buku Online di Belbuk.com
42. Kebiasaan Membaca Buku di Perjalanan yang Ingin Saya Tularkan ke Kamu
43. Ngobrolin Novel Taman Pasir di Twitter Bareng Penerbit Grasindo
44. Bedah Buku dan Peluncuran Novel Nyanyian Hujan
45. @sintiawithbooks' Best Nine on Instagram in 2018
46. [BOOK REVIEW] Seri Kemiri Yori Karya Book For Mountain
47. Serunya Kumpul dan Makan Siang Bareng Nagra dan Aru
48. 8 Booktuber Indonesia Favorit yang Wajib Kamu Tonton Videonya
49. 4 Blogger Buku Favorit yang Sering Kasih Rekomendasi Buku Bagus
50. 7 Rekomendasi Buku yang Asyik Dibaca Saat Traveling
51. Kenapa Sih Suka Banget Bawa Buku Saat Traveling?
52. 5 Tips Memilih Buku untuk Dibawa Saat Traveling
53. Apa Itu Book-Shaming dan Kenapa Harus Dihentikan?
54. Donasi Buku Lewat Lemari Bukubuku, Bisa Dapat Gambar Gratis!
55. [BOOK REVIEW] The Book of Imaginary Beliefs Karya Lala Bohang
56. Pengorbanan Bookstagrammer Demi Dapat Foto Bagus, Pernah Ngerasain?
57. [Book Review] Deep Wounds Karya Dika Agustin
58. 5 Buku Ilustrasi Favorit untuk Kamu yang Butuh Bacaan Ringan
59. Baca 5 Buku tentang Perempuan Ini Saat Hari Perempuan Internasional
60. Panduan Membuat Kartu Anggota Perpustakaan Nasional Republik Indonesia
61. Things to Know About Big Bad Wolf Books Sale 2019 and My Book Haul!
62. 10 Male Bookstagrammers Who Will Inspire You to Read More
63. [BOOK REVIEW] Dear Tomorrow: Notes to My Future Self Karya Maudy Ayunda
64. [BOOK REVIEW] The Naked Traveler 8: The Farewell Karya Trinity
65. [BOOK REVIEW] Bicara Tubuh Karya Ucita Pohan dan Jozz Felix
66. Pengalaman Belanja Buku di Gramedia World BSD, Tangerang
67. Singgah Sejenak di Perpustakaan Erasmus Huis Jakarta Selatan
68. The Reading Room, Kemang: Sensasi Makan di Perpustakaan
69. Toko Buku Independen POST, Surga Kecil Para Pencinta Buku
70. Membawa Buku di Penjuru Dunia ke Transit Bookstore Pasar Santa
71. Indie Bookshop Tour: Tur Toko Buku Independen Perdana di Jakarta
72. 7 Inspirasi Tempat Baca Favorit Para Bookstagrammer
73. Toko Buku Foto Gueari Galeri: Jual Foto, Emosi, dan Cerita
74. [BOOK REVIEW] Kamu Terlalu Banyak Bercanda Karya Marchella FP
75. [BOOK REVIEW] The Loneliest Star in the Sky Karya Waliyadi
76. Ketagihan Baca E-book Gara-gara Gramedia Digital
77. [BOOK REVIEW] Jingga Jenaka Karya Annisa Rizkiana Rahmasari
78. [BOOK REVIEW] Nanti Kita Sambat tentang Hari Ini Karya Mas Aik
79. [BOOK REVIEW] Avontur, Dear 19 Karya Thinkermoon
80. [BOOK REVIEW] Flowers over the Bench Karya Gyanindra Ali
81. Menyusuri Tumpukan Buku-buku Lawas di Galeri Buku Bengkel Deklamasi
82. 5 Cara Menabung untuk Membeli Buku
83. 5 Cara Menemukan Inspirasi untuk Bookstagram
84. [BOOK REVIEW] Addio Karya Alya Damianti
85. 5 Rekomendasi Film Favorit Berlatar Toko Buku, Sudah Nonton?
86. Berburu Buku Murah di Vintage Vibes, Alam Sutera
87. 6 Tips Biar Enggak Kalap Belanja Buku di Big Bad Wolf
88. [BOOK REVIEW] Mind Platter (Bejana Pikiran) Karya Najwa Zebian
89. Perpustakaan Goethe-Institut Jakarta: Tempat Asyik Belajar Budaya Jerman
90. Nyamannya Membaca Buku di Perpustakaan Freedom Institute
91. 7 Strategi Jitu Menambah Penghasilan dari Buku
92. Perpustakaan Habibie dan Ainun, Warisan untuk Masyarakat Indonesia
93. Sore Hari Bersama Buku-buku di Halaman Belakang Kineruku Bandung
94. Mengejar Aan Mansyur Hingga ke Katakerja Makassar
95. Kedai Buku Jenny, Lebih dari Sekadar Perpustakaan dan Toko Buku
96. [BOOK REVIEW] Surat untuk Anakku Karya Mahendra Hariyanto
97. [BOOK REVIEW] Selamat Datang, Bulan Karya Theoresia Rumthe
98. 7 Perpustakaan di Jakarta yang Bikin Makin Cinta Membaca
99. 10 Aplikasi Edit Foto Bookstagram yang Sering Saya Gunakan
100. 10 Kutipan Terbaik dari Buku Kamu Terlalu Banyak Bercanda
101. Pengalaman Beli Buku Online di Kinokuniya Jakarta
102. 8 Cara Mudah Membangun Kebiasaan Membaca Buku